Thai curry paste can be found at most Asian grocery stores. If you do not have curry paste, you can substitute with curry powder. You'll have to adjust the amount if you use curry powder, as you'll require less than the curry paste. This recipe is super easy to whip up for dinner during a busy week.
INGREDIENTS
Ingredients
1
tbsp

(14g)

butter

Try one of these for butter!

2
cloves

(9g)

garlic, minced
1
inch

(11g)

ginger, peeled

Try one of these for ginger!

4
tbsps

(74g)

yellow curry paste
1
cup

(135g)

vegetarian chicken meat, diced
1

(125g)

carrot
2
tbsps

(24g)

sugar

Try one of these for sugar!

1

(183g)

potato, peeled
1 ¾
cups

(420g)

coconut milk

Try one of these for coconut milk!

1 ¾
cups

(420g)

vegetable stock
10

(40g)

shishito pepper, chopped
1
tsp

(6g)

salt

Try one of these for salt!
INSTRUCTIONS
In a large saucepan on medium-high heat, melt the butter until hot.

Stir-fry the garlic, ginger, and curry paste until you smell the aroma of all the flavors.

Pour the vegetable stock and coconut milk in and bring to a boil on high heat.

Add the salt, sugar, meat, potato, carrot, and pepper.

Simmer for 30 minutes to 1 hour or until potato and carrots are tender.

Serve hot immediately with steamed basmati rice.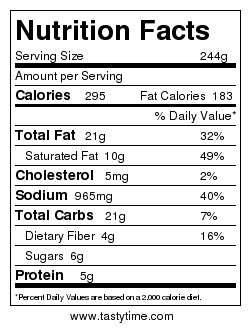 Share