Here are the primary ways to save recipes to Tasty Time:
Other ways you can save recipes to Tasty Time:
---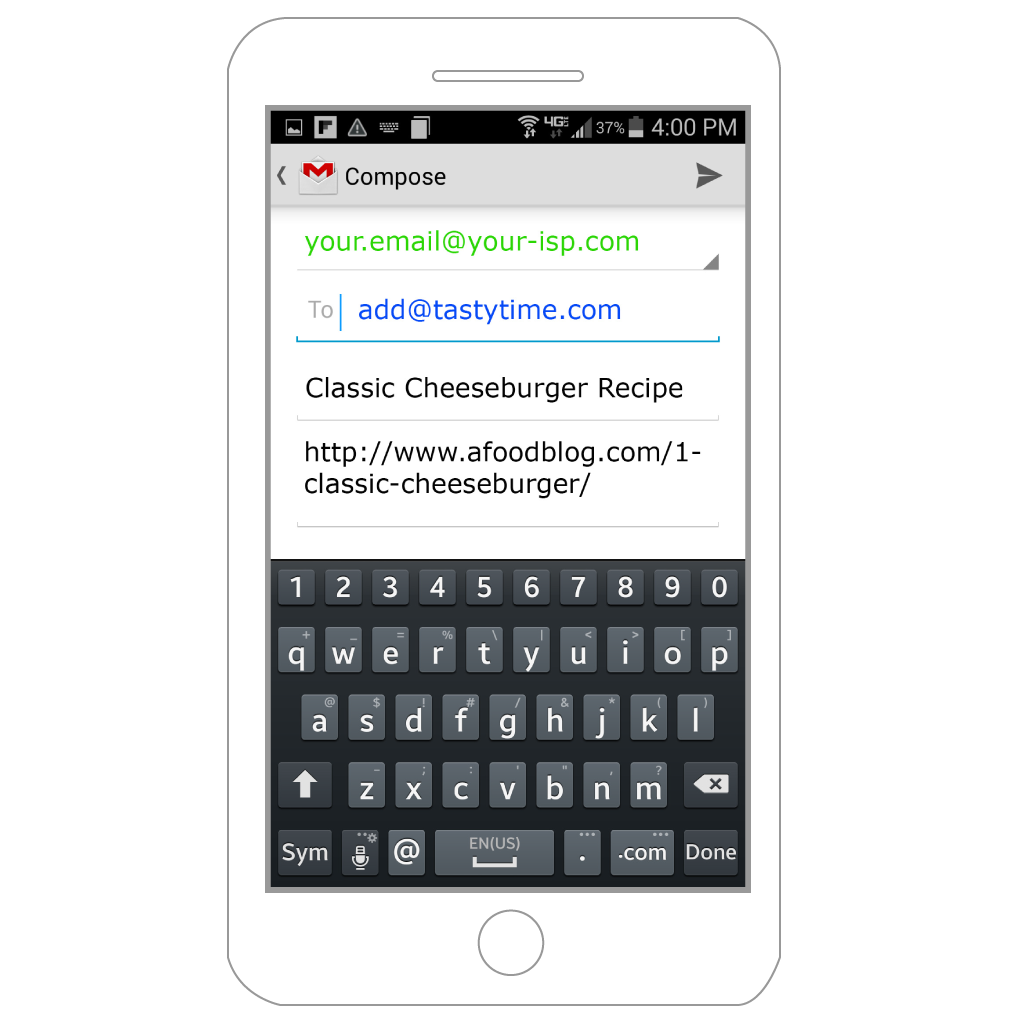 As
Easy

As Email

Simply email the recipe link to add@tastytime.com.
A Few Tips:
Send from the email you registered with or the email you have with Facebook.
Send only one link in the Body of the email.
Take advantage of your phone's Share button.
---
To install the bookmarklet on your computer, drag-and-drop to your web browser tool bar.
---
Save Recipes with
1-Click
When surfing the web, save recipes you like by clicking on the bookmarklet link you saved on your browser.
---