---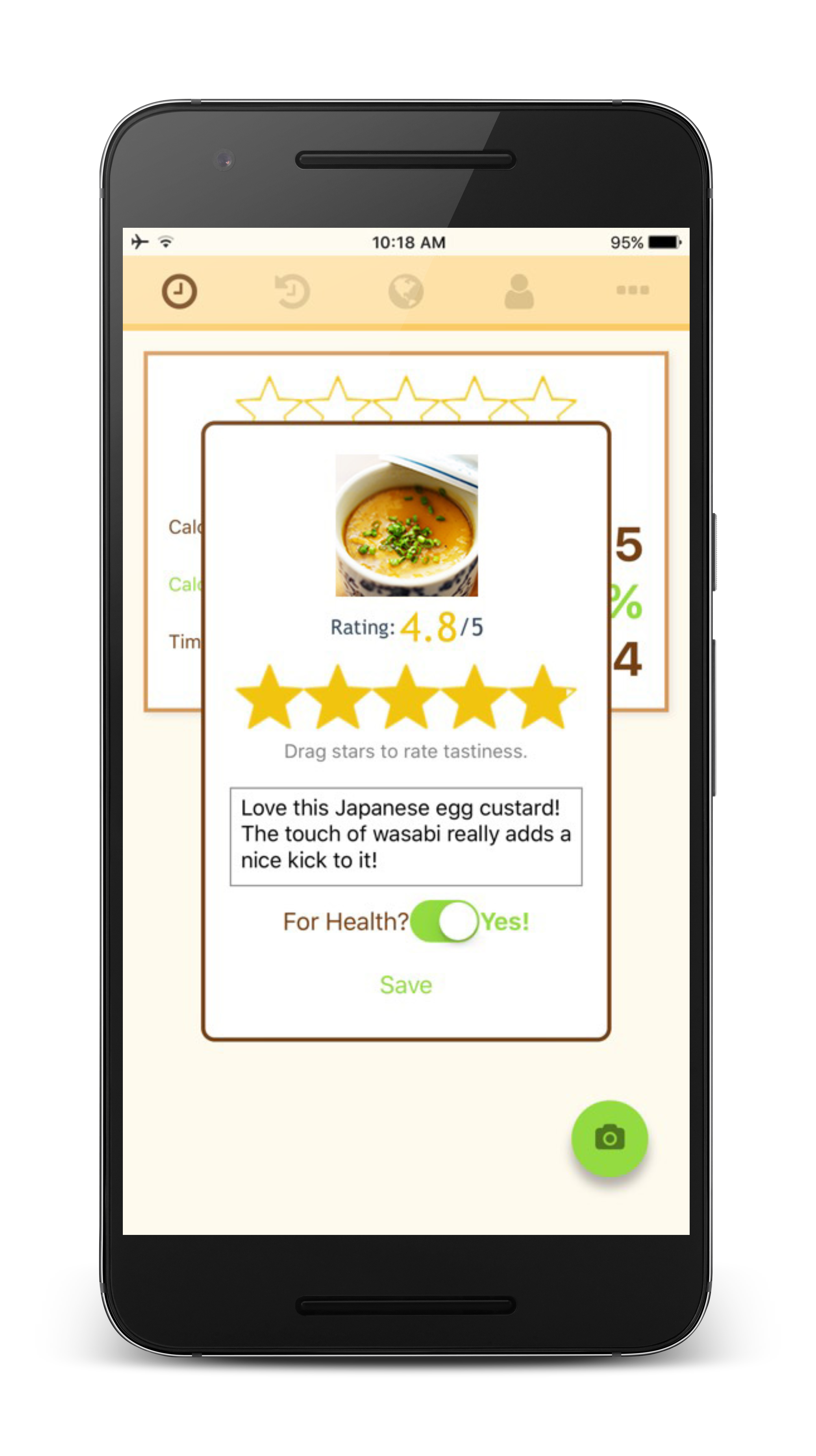 Say NO to 💩.
If you're going to eat, it should be 👅 SUPER tasty 👅 or 💓 SUPER healthy 💓. Banish everything in between. Rate your food to start banishing.
---
Channel your inner food critic.
You deserve the best. 👍 Rate, review, and share your top 🍕, 🍔, 🍜, ...!
---
Find Balance. 🙏
You already know what's healthy. You just have to find the right balance. Track how often you eat for your health 💓 or for taste 👅.
---
Showcase your unique tastes.
Build your profile of tasty foods you ❤ love ❤ eating. Help friends find tasty food with your ratings and reviews!
Get Tasty Time Today!